Qualifying at Mortgage Maturity
With rates on the rise and many people facing an upcoming maturity date on their existing mortgage there are a few questions that keep popping up. The biggest is whether to break the existing term early to secure rates now before they go up any further.
That is a little difficult to answer. I need details on the current mortgage (rate, term, payment, lender etc.) and then I can run a mortgage analysis to take a detailed look at cost vs. savings so you can decide if it's a good idea for you or not.
Another common question is whether you have to requalify at maturity under the new tougher qualifying rules, and if so, could you possibly lose that mortgage?
The short answer is no – not if you're just going to stay with your existing lender. That bank will offer you their rates and you can simply select your preferred next term, sign their Renewal Agreement and carry on with them. As long as you've met all of your obligations and payments through the existing term they would love to continue charging you interest on the money you still owe them!
But if you have any need to make a change to that mortgage for any reason you would have to requalify. If your existing bank is not being competitive with their rate offering and you want to switch to a new lender. Or perhaps you want to consolidate debt or take equity out for much needed renovations. If you don't qualify under the tougher requirements you will have no choice but to stick with your current lender and current mortgage.
Before making a decision to stay with your current lender or whether it makes sense to change your mortgage for any reason it's always a good idea to talk to a mortgage professional that can get you the information you need to make a wise decision.
And you can always download my My Mortgage Toolbox from the app store and have some of those questions answered easily right from your phone. Us the QR code below to go to the app store or download the link from my website, www.kristinwoolard.ca.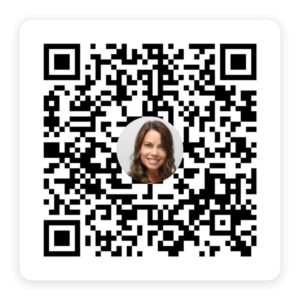 Written by Kristin Woolard