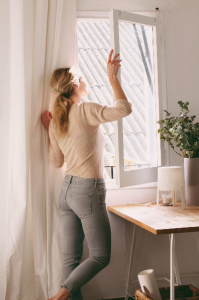 Many things in our world have changed permanently and the real estate market is no exception.
Shortly after Canada shut down due to the pandemic, interest rates spiked briefly and the Bank of Canada reduced the overnight rate by 150bps to cushion the economic shocks from both COVID-19 and the sharp drop in oil prices. Lenders scrambled to adjust their Variable rate offerings and then Fixed rates went into free fall.
As an example of what we are seeing, there are now rate offerings as low as 1.99% for 5-year Fixed products for applicants with a very specific borrower profile, and as low as 2.29% for standard 5-year Fixed products.
Lenders are also being very picky about income verification in light of the work stoppages that have occurred and, in particular, are scrutinizing applications by self-employed individuals to ensure their businesses haven't been affected irrevocably by the pandemic.
Coming into 2020, we were looking at what was set to be the strongest real estate market in the past 30-40 years. What will the easing of quarantine restrictions mean for the market post-pandemic? A lot of pent-up demand. Many people had already made the decision to make a move in 2020 – myself included – and having to put off their purchase will make them want to move quickly when they perceive it is safe to do so.
Something else has changed as well. With many companies shifting to the platform of employees working from home for at least part of the work week, many people have realized that if this is the new reality they need more space to accommodate one or even two people working from home. It's a struggle to be effective when you've got to share common space with a spouse and/or children. This will add to the demand we are anticipating.
The market is now starting to become much more active, with more listings coming online all the time. Realtors have taken significant safety measures for presenting properties from upscaling their virtual tours online to providing masks and gloves for on-site viewings.
All and all, it is looking like we are gearing up for a very busy 'spring' market in July and August. If you are considering a move, please reach out to me for a free analysis of what your purchase power is.