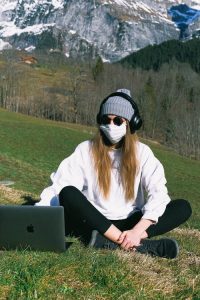 As the full impact of the COVID-19 crisis starts to be felt, I wanted to ensure you have as much information as possible on the relief measures that are being put into place.
First, if you are facing loss of income due to quarantine or workplace closure you may be able to seek EI benefits and you do not have to be laid off to qualify.  CLICK HERE for full details.  I hear there will be long waits to get through to set up benefits but it could be well worth the wait.
Second, the big six banks are taking coordinated action to assist Canadians during this crisis including mortgage payment deferrals up to six months, as well as relief on other credit products for consumers facing hardship.
Also, CMHC has reintroduced their Insured Mortgage Purchase Program to buy back up to $50 billion in insured mortgage pools, and the Bank of Canada has also pledged to purchase billings in mortgages to help the banks with liquidity – all in an attempt to maintain the strength of Canada's economy.  CLICK HERE for a report from BNN Bloomberg for more details.
Further, the Federal Government has extended the tax filing deadline to June 1st and the deadline to pay outstanding taxes interest-free is extended to July 31st.  There is also an extension for businesses to pay taxes or installments without penalties or interest either.  The new deadline is July 31st.  CLICK HERE for a link to this announcement.
I'll keep you posted as new measures are introduced, and I'm hoping you and your family weather this storm in full health.
As always, let me know if you have any mortgage-related questions or concerns.  I'm happy to help.