5 Things to Know Before Buying a Rural Property
.
As cities continuing to grow bigger and busier, a rural home beyond those limits can seem like a dream come true! However, before you dive into country living, there are a few things you should know! Especially, how different it can be to qualify for a mortgage.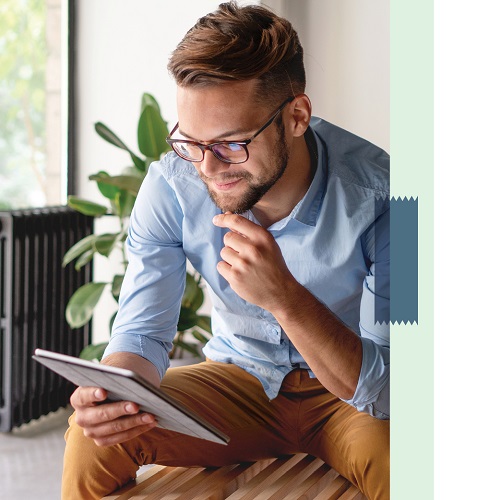 1. CHECK THE ZONING
When it comes to buying rural property, it is important to check how the property is zoned. This is vital! Zoning will determine how you are able to use the land, as well as the types of buildings that are allowed and where they can be located. Is the property zoned as "residential," "agricultural" or perhaps "country residential"?
Zoning could affect the lenders available to you and what you qualify for, as well as what you can do with that property. Differences in lending and foreclosure processes, has caused some lenders to be hesitant with financing mortgages in agricultural/country residential zones.
2. PROPERTY BOUNDARIES
Once you have determined how a property is zoned, it is important to look at the land. Requisitioning a survey early in the process will help mark the exact boundaries of your property to avoid future disputes. This is also a good time to get an appraisal done on the land and its value.
3. CONSIDERING THE LAND AND YOUR MORTGAGE
What many borrowers don't realize is that land has a drastic effect on mortgage qualification and what you can borrow. In fact, most lenders will mortgage: (1) house, (1) outbuilding and up to (10) acres of land. If you have a second building or extra land that is being purchased, you will need to consider additional funding on top of your typical 5% down payment.
4. WATER AND SEWAGE
When it comes to rural living, many people draw water from private wells and utilize septic tanks for sewage. To ensure everything is safe and in working order, it is a good idea to have an inspection done on the septic tank and water quality as a condition on the purchase offer. Due to the nature of these properties, be advised that inspections may cost more than it would in the city. However, it is important as lenders may request potability and flow tests!
5. COVERAGE MATTERS!
Coverage matters, especially when you are living away from the city. When it comes to rural properties, there are two types of insurance that you should consider:
Home Insurance: When it comes to rural living, this can be more expensive than city homes due to the size and location of the land and distance from fire stations and hydrants.
Title Insurance: This is vital for rural purchases and will protect you from unforeseen incidents with the deed or transfer. It will also alert you to any improper previous use of the property (such as dumping for waste).
If you are thinking about purchasing a home in a rural area, be sure to speak to a Dominion Lending Centres mortgage professional before you do anything. They can often recommend a realtor who specializes in rural properties and knows the area best. A DLC Mortgage professional can also help ensure you understand any differences in the mortgage process and qualifying that come with rural purchases.
Written by my DLC marketing team