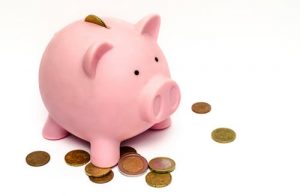 With 2020 just a day away I realized this is a time most of us reflect on the past year and set new goals for the upcoming year. Many people have resolutions to live healthier and exercise more but how many of us plan for a healthier financial picture?
Depending on how good – or bad – 2019 was for you this is definitely a time to evaluate our personal and financial strengths and weaknesses and set a plan for making improvements and accomplishing goals.
Coming out of the Christmas season many of us may be feeling the pinch of higher credit card balances and lower savings account balances while seeing winter heating bills that keep us eyeing the thermostat.
For a number of years now I've taken the time to go through my bank statements to see just where my money is going. Often small choices add an extra monthly bill for a service that is perhaps not really essential anymore. Things like subscriptions to apps or services that we don't actually use. Even $10.00/month wasted per subscription can add up if we have a few of those. Time to shut them down.
This is also the time of year I take a look at my cell, TV and internet bills to see just where they stand. I once heard that getting in touch with these service providers at least once per year to see if they have any current promotions that you can take advantage of can really make a difference. The last time I called Telus I found out I could renew my plan early on their current promotion and it saved me $75.00 per month!
If you are able to lower your monthly cash output, why not consider putting the exact amount you are saving each month towards an investment, like an RRSP or a TFSA? If you're able to handle the payments as they were why not start paying yourself instead.
And if the bills and credit card balances still seem overwhelming why not consider letting your home help you out of a jam. Tapping into equity to consolidate and lower your overall payments can be very effective as long as you're not doing this on a regular basis. We should be careful of using our home as an ATM.
But if this is something you are considering it is well worth contacting a mortgage professional to do an in-depth analysis of your situation. Getting a break down of cost vs. benefit can paint a clear picture of whether refinancing is a good idea for you at the present time. The analysis only takes a few minutes to calculate but if there is a cost effective option for you it could take a lot of stress off your shoulders.
As always, let me know if you have any questions or concerns mortgage related. I'd love to help.